2022 Reedin V3 Supermodel Kite
Save

35

%
Save

47

%
Original price
$999.00
-
Original price
$1,469.00
The 2022 Reedin Supermodel V3 Kite is a high-performance freeride and freestyle kite that is designed to deliver uncompromised performance and versatility. This kite is designed to meet the demands of experienced riders who want a kite that can handle any conditions and riding style.
The Supermodel V3 Kite features a unique shape that provides excellent stability and control in a variety of wind conditions. It is designed with a 3-strut configuration that helps to provide maximum stability and control, even in gusty wind conditions. The kite's high aspect ratio also helps to provide excellent upwind performance and power delivery.
The kite is constructed with high-quality materials, including a durable canopy made of high-tenacity polyester and a sturdy leading edge made of polyurethane. The kite also features a triple-reinforced trailing edge that helps to provide extra durability and strength.
The Supermodel V3 Kite is available in a range of sizes to suit different rider preferences and conditions. It features an adjustable bridle system that allows riders to customize the kite's performance to their preferences. The kite also features a fast turning speed and excellent depower, making it easy to control and maneuver in a variety of riding conditions.
The kite's bar features an intuitive control system that provides easy and precise control over the kite. The bar features a single front line safety system that helps to ensure the rider's safety in the event of an emergency. The bar is also equipped with a durable and comfortable grip that provides a secure and comfortable grip even in wet conditions.
Overall, the 2022 Reedin Supermodel V3 Kite is an excellent choice for experienced riders who want a kite that can deliver high-performance freeride and freestyle performance in any conditions. Its unique shape, high-quality construction, and advanced features make it a great option for riders who demand the best from their equipment.
from Reedin:
Supermodel feels like an extension of your body. you always feel where the kite is and what it's doing. That means you can have the most fun on the water and just focus on your tricks, the waves, or whatever the ocean decides to throw at you.

The way the kite turns and flies means it's extremely versatile. It gives huge lift to jump super high and just go massive. If the swell picks up you can grab a surf board and ride any kind of waves. Flat water? go for an unhooked freestyle session or light wind foiling.

Whatever the conditions or whatever your riding style, Supermodel does it. 
Key Features:
Arc Stiffener + WingTip tensioner Leading Edge Seam
The Leading seam has been moved in order to add stiffness to the kite's arc in the center while also adding vertical tension in the strut. This new design allowed us to reduce the Leading Edge diameter even further for a kite that flies now, faster, reacts quicker to bar input and points further upwind.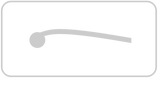 Small Struts
For lighter weight and better flex for faster response to bar input & improved low end.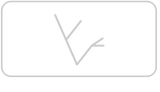 Improved Bridles Balancing
Reworked bridles in order to make the whole range even more consistent from one size to another.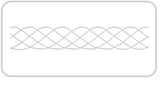 Super Stiff Bridles
Bridles are using pure dyneema lines weaved at low angle de and prestretched to the highest standard for virtually no stretch over time: this translates into a kite that reacts quicker to bar input and that will keep its characteristics over time.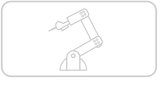 CNC Sewing
Manufacturing quality has been a huge part of the process to develop the Reedin kites, in order to ensure the best quality possible, a lot of pieces on the kite are stitched using CNC sewing machine.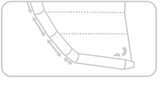 Segmented Wingtip
The wingtip area is a key element of how a kite turns and engages the turns. Added segments in this area allow for the perfect shape definition of the wingtip. The super segmented wingtip provides the smoothest turning engagement of any kite for maximum efficiency of your steering power. Giving you extremely precise, fast, yet intuitive turning.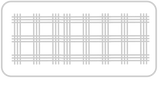 High-Density triple-ripstop by Teijin
The high density of Yarn per square meter makes this canopy one of the stiffest and strongest on the market for the most reactive and best-performing kite.